Song credit
Written/Performed by Rap Demon, Talha Anjum and Talhah Yunus Music by Webster Beats Video by Somee Chohan Artwork by Anupam Arts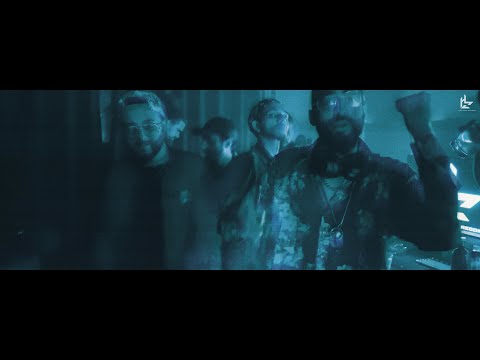 Phele Btadun Gali bakun Ga Main bohat
Likhun ga Jo Bars Un Mein rakhun Ga Main Mout!
Dhikunga Pr Dhikunga Main Thora Thora Dhuain Main
Kaam dekho Mera Kese na Anaa ho
Naam Dekho Mera Kese Na Gunah Ho
Inke Mutabik Jaani Main Hu Dajjali
Rap God! Rap God! Khud ko Bolte Khuda Wo
Main Koi Bolta Nhi Bari Baatein
How The Fu** Should I Relax
Mere Pas Na koi Roley Na Koi lax
Jaani Baap Ki Kamai Pe Nhi Kari Jarha Flex
Pan Ke Takke Main Bande Bnadun
Hater Awaam Ko Chandi Karadun
Kharay kaharay Mout Hathay Charadun
Baray Baray Main ne Laory Lagae
In Jese Phuddi Ke Thore Nhi aye
Bajun Sindh Main Kam Nhi Main Azaab
Main Ne Din Ke Phokay Un ginat
Hum se Ab Tabhi Sartey Sab
Kam Jalan Karun Chars Garam
Aur Har Kalam Se Karun Sir Qalam
[Man we Do It For The Fun]
Mother Fu**** Let it Come!
High Zone ke Khatri Ye Londay
Eyes On The Price Haath Main "Gauntlet"
Sar-e-Fehrist Baray Nemesis
On Hai Boys Bara scene On Hai
Saare Competition Ko Shikast dedi Solid
Mere Lafz Chal Poore Nigal
Lun se hai Mere Dastoor-Al-Amal
Gaamzan Meri Rooh Ka Safar
Lava Dun mein Mun se Ugal
Bete Saanp Siri ka nhi Khel
Double Black Wali Feel Le
Wo Mujhe Baar Baar Bol Rahi Hai
Game Up Veeray Karun Renaissence
Aint A Thing Money Aint A thing
Day one Real One Yahan Bohat kam
Approvin' Thats A Tie OHHH!
Jab Main Likhta Rhymes Bhai Ye Kawway Karain
I am Lazy with a Bars Boo
Classic Jese Mobb Deep"Pun"
Baaki Kehte Talha Ke Lyrics Younus Ka Flow
Qunke Main Wo Artist Karta Hun "Quote"
Har Beat Pe Tera Aik hi Flow
Word Play Itne Crazy Jese
Jay Z sath Hain shady Log
Hum Radio Se leke Ladies Log main Chaltay Daily bro
Afsoos Ki Baat Hai Ke Piyun Tere Do[2] Aye!
I'm Six[6] Feet Exactly What Your Bitch needs
Its Risky Talking 'Bout Or Against Me
Eventually They Fu** With Me Mention Me
Khaali Bartan Karay shor De rahay Gaali
My Words Still Harder Than Your Kicks
Ab Perspective Reverso reverse Huye
Status ke Jo Dalay In pe Farz Huye
Khan Deta Beat Gaandain Band
Ab khiloney Inke Zabt Huye, sakht Hye
Tu sirf Ik Khabba Wo Bhi Ik Tattay Ka
Han Duniya Jaane Kab se
Bhej Rha gaanay Ye Tab Se
Tera Poora GangBang Mera Karay WordPlay
Wo Kehte Me Drugs Promote Karta
Mein Pee raha Garda yeh Sobar Nhi Larka
Islamabad Bhi Mera Ghar Tha
Jo Kiya Jaani Wo Batata Kiya Mene
Khud Se Wada Real rahunga
Aur Asli Cheezon se Karunga Aagha
Aja Aja Tujhe School Karun
Garam Khoon Jani Khoob Laroon Saale Doob Maro
Arbabe Ki Doob Check Mate
I'll leave Ya'll Nouseous
I'm smoking The Weed And Coughing
Athais [28] Din Lage Tumhe Likhne Mein Diss
Mind Khol Tera Mind Band Hai
Tu Khara Nhi Hota Na Time Pe
Warna Me Khe Deta Tu Ik Lund Hai
Tension Ki Baat Hi Nhi Hai
Lekin Matha Ghoom ne Me Minute Nhi Lagta
Mere baad Mere Lafz rakho Yaad
Kiunke Mein Hamesha Rahunga Nhi
Ye Diss Wiss Mere Kisi Kaam Ka Nhi
Tere Baap se Bhi Ziyada Meri Aamdani
Sirf Talent Pe Digri Ka Mamla Nhi
Mujhe Sunhe, Savage, Umer, Gunner, Shahrah, Bol Jani
Talha Younus Mere Liye Karay Role Jani
Aise Hi To Nhi Hote Fire Mere Bars Beta
Main Hoon Mars Beta [Aye]
Mujh Pe Police Bulate Ho?
Call The Cops When You See Talha
Mein Fu**s Deta Fukron Ko Free Ke Na
Tujhe Verse Diya Jaake Eid Mana
1 Saal Lele Beta Lekin Heat Bana
Main Zinda Main Zinda Tu Banda nhi Banta